Planet Under Siege: Climate Change
Planet Under Siege: Climate Change : ISBN 978-1-68282-757-4 / eBook: 978-1-68282-758-1
Kirkus Reviews, February 15, 2020
The urgency of the Earth's changing climate is detailed in this slim, up-to-date volume. Without pulling punches, Nardo (Ancient Mesopotamia, 2019, etc.) lays out the facts and offers an overview of different responses: 97% of climate scientists argue that human-driven climate change is endangering our future; climate change deniers are influenced by politics and/or a misunderstanding of science; and climate change skeptics disagree that human activity is the primary factor in the warming atmosphere. Evidence is presented in five chapters covering severe weather, rising sea level, the impact of climate change on global food production, species loss and biodiversity, and current efforts to fight and adapt to climate change. The journalistic narrative voice convincingly argues that climate change is not just coming; it is upon us, and its often deadly consequences affect the world's populations in different measures, with the gap between wealthier and poorer countries widening. This unflinching call effectively conveys Earth's dire situation; while the main text lacks a section on how readers can fight climate change and can therefore leave readers feeling discouraged, the backmatter includes references to organizations, some of which offer action steps. Readers already interested in the topic will devour this volume; for others, the large font, clear subheadings, and numerous color photographs make it easy to engage with. Fact-based, well-documented, and accessible, this publication serves its purpose well. (source notes, organizations to contact, further research, index, photo credits) (Nonfiction. 12-17)
---
The Trump Presidency
The Trump Presidency: ISBN 978-1-68282-759-8 / eBook: 978-1-68282-760-4
Kirkus Reviews, February 15, 2020
This primer on the Donald J. Trump presidency covers most of the major controversies of his first three years in office.This straightforward reference book explains Trump's election and divisive personality and offers a quick look at most of the biggest issues of his presidency, particularly foreign policy, immigration, economics, and the environment. The author explains complex topics clearly, making them easy for young people—as well as less-informed adults—to understand, and the volume succinctly fulfills its purpose as a summary of the major occurrences of the presidency. Throughout, insets provide brief discussions of more specific topics, such as steel tariffs, renewable energy, and the travel ban directed at certain predominantly Muslim countries. The author is painstakingly neutral, ending each chapter with a paragraph that is essentially a pro and con treatment of Trump's actions regarding the issue at hand. The attempt to present information without bias is noble, yet the resulting equivocation will likely fail to satisfy either supporters or opponents. Parents and teachers will wish to make this just one of several texts used to explore the Trump presidency. Additionally, conspicuous and even irresponsible in its absence are any discussion of Trump's views, comments, and actions regarding women or the various responses of women to his presidency. A useful and organized jumping-off point for discussion. (source notes, further reading, index, photo credits) (Nonfiction. 12-18)
---
The #MeToo Movement
The #MeToo Movement : ISBN 978-1-68282-761-1 / eBook: 978-1-68282-762-8
Kirkus Reviews, February 1, 2020
In a tweet heard 'round the world, #MeToo sparked a movement, igniting a fiery, complex conversation about sexual harassment. Parks (Careers in Fashion, 2019, etc.) provides a robust history of sexual harassment, beginning with the #MeToo social media movement. Initiated by activist Tarana Burke in 2006 and pushed into the mainstream lexicon by actor Alyssa Milano in 2017, #MeToo demonstrates solidarity among people who have experienced sexual harassment. Parks begins with the hashtag, then details allegations against the rich and famous, like Harvey Weinstein, and elected officials such as Al Franken. She also relates the stories of those who have spoken up, including Taylor Swift and journalist Gretchen Carlson. Parks pushes the narrative beyond a tale of victim and victimized to one of victors: She correlates the #MeToo movement with the historic rise in women elected to state and federal offices in 2018, asserting that the #MeToo movement played a significant role. #MeToo sparked a wave of legislative interest and workplace policies to address sexual harassment, but not without unintended consequences. Parks explains some of the serious externalities that resulted: a presumption of guilt against the accused, diminished opportunities for women to be mentored by male colleagues, and retaliation against accusers. Men and boys are also mentioned as targets of sexual harassment. Ample color photographs add interest, and sidebars offer important contextual information.A comprehensive examination of sexual harassment and #MeToo. (source notes, further reading, index, photo credits) (Nonfiction. 12-18)
---
Election Manipulation: Is America's Voting System Secure?
Election Manipulation: Is America's Voting System Secure? : ISBN 978-1-68282-807-6 / eBook: 978-1-68282-808-3
Kirkus Reviews, February 1, 2020
A short but trenchant overview of a topic guaranteed to dominate headlines this election year."They're doing it as we sit here." Robert Mueller's warning in his Congressional testimony sets the urgent tone. "Election manipulation," as used in this volume, focuses specifically on digital threats which are addressed in three distinct categories: the hacking of campaigns and other political entities; the use of social media to spread disinformation and propaganda; and tampering with the actual process of voting, including exploiting the vulnerabilities of voting machines. Allen looks at each in turn, emphasizing examples from the 2016 U.S. presidential election but with references to the 2018 U.S. midterms and European elections as well. Russia and Russian-sponsored entities are called out as the chief bad actors, but the dangers of North Korea, Iran, China, and domestic perpetrators are not discounted. The crisp, energetic prose endeavors to be nonpartisan but clearly disapproves of the priorities of President Donald Trump (and several other Republican politicians), repeatedly noting their indifference to and dismissal of the seriousness of the issues and their obstruction of proposed remedies. While the overall message is alarming, Allen emphasizes that basic awareness and common-sense safeguards can go a long way to improving security. The sources cited are all up-to-the-minute; color photographs and informative text boxes enhance the work.Terrifying and timely. (source notes, further reading, index, photo credits) (Nonfiction. 12-18)
---
Rehab or Punishment: What to Do About Drug Crimes
Rehab or Punishment: What to Do About Drug Crimes: ISBN 978-1-68282-739-0 / eBook: 978-1-68282-740-6
Booklist, January 1, 2020
According to a 2018 Sentencing Project report, the number of people incarcerated for drug crimes has increased from 40,900 in 1980 to 450,345 in 2016. This informative book considers whether punishment or rehabilitation is a better solution for nonviolent drug offenders. A USA Today article quotes Richard J. Pocker, former U.S. attorney for Nevada, declaring, "They need treatment, not handcuffs." This resource offers an overview of who drug offenders are and what offenses they commit, using individuals' real stories as examples. Reforms that have been implemented to change minimum sentences for nonviolent drug offenders, like the First Step Act of 2018, are mentioned. The text discusses prison addiction treatment programs and highlights the alternate sentencing programs that are available, such as Virginia's Wise Works, Seattle's Law Enforcement Assisted Diversion (LEAD), and drug courts. Clear explanations, photos, source notes, an organization list, further research options, index, sidebars with quotes, and anecdotes make this a useful resource.
---
Citizen Science: How Anyone Can Contribute to Scientific Discovery
Citizen Science: How Anyone Can Contribute to Scientific Discovery: ISBN 978-1-68282-735-2 / eBook: 978-1-68282-736-9
School Library Journal, November 1, 2019
Gr 7 Up–Hulick illustrates that no one is too young or too old to help in the search for scientific truth. The term citizen science refers to someone who lacks formal training but who can contribute to collective scientific knowledge through their own research and investigations. The text is less about potential discoveries that amateur scientists can make in various fields and more about bringing people together to appreciate a shared quest for information. Hulick outlines ways anyone can get involved; she offers an overview of the scientific method and provides large and small success stories. Jane Goodall's work is cited as a prime example of the power of citizen science. An appendix lists organizations to contact and ongoing projects that anyone can begin immediately. VERDICT An insightful guidebook for the budding scientist in us all. Educators will also come away with ideas for sparking students' interest in science beyond the walls of the classrooms.–Kevin McGuire, Woodland Hills School District, PA
---
Citizen Science: How Anyone Can Contribute to Scientific Discovery: ISBN 978-1-68282-735-2 / eBook: 978-1-68282-736-9
School Library Connection, January/February 2020
Everyday people who are not trained as scientists can nevertheless contribute to all fields of scientific discovery through observation and documentation. Through endeavors such as crowdsourcing or sharing observations to posting questions and photographs online, ordinary people around the globe have changed the world through their contributions to science. This short book is full of stories of famous citizen scientists—like Jane Goodall, Richard Leaky, and Heddy Lamar—as well as the relatively unknown, like the mom who first questioned the poor water quality in her Flint, Michigan home. The efforts of citizens can also support causes such as disaster relief and activism which can lead to the changing of laws to protect people and their environments. A list of projects and organizations is included at the end of the book, however, QR codes (to the relevant projects or organizations) near the appropriate stories would do better to capitalize on the reader's curiosity. An index and a list of further reading materials are also included.
Terri Lent, NBCT, School Librarian, Patrick Henry High School, Ashland, Virginia
Recommended
---
Citizen Science: How Anyone Can Contribute to Scientific Discovery: ISBN 978-1-68282-735-2 / eBook: 978-1-68282-736-9
Booklist, November 15, 2019
When Canadian Chris Ratzlaff discovered a sky glow that had been entirely unknown to science in 2014, he wasn't a professional astronomer but a citizen scientist who enjoyed watching the night sky as a hobby. In this comprehensive and easy-to-read text, accompanied by relevant photos, sidebars, and other visuals, Hulick describes the role of citizen scientists and makes a case for their necessity. Throughout several chapters, Hulick explores why individuals become citizen scientists, ways that scientists form volunteer teams (e.g., apps), ways that scientists keep these volunteers engaged (e.g., turning data sorting into a game), and how citizen scientists can bring attention to a crisis on their own, then making scientists their allies. She emphasizes that most research labs can't handle the volume of data or time needed to look for patterns or anomalies. Citizen scientists are not just useful but essential to science! Readers will be most impressed by the large number and variety of citizen-scientist projects described and the appended project finder resources. A valuable topic that makes STEM accessible to students.
---
Citizen Science: How Anyone Can Contribute to Scientific Discovery: ISBN 978-1-68282-735-2 / eBook: 978-1-68282-736-9
Kirkus Reviews, August 1, 2019
A slim primer outlining the many ways amateurs contribute to scientific research and discovery.
Focused on the diversity of citizen science initiatives and participants, this succinct, jargon-free volume reads like a feature story. The author likens the practice to democratic government in that ordinary people take part in activities that shape society. The book opens with a glimpse at the birth of scientific inquiry, emphasizing the importance of formal education but spotlighting people either excluded or absent from the academy. The second chapter advocates vast data collection and the wisdom of crowds, citing the role of citizens in untangling mysteries like monarch butterfly migration and weather patterns. Chapter three delves into the human knack for pattern recognition and problem-solving: Whether tagging, transcribing, and interpreting data or engaging in gamified tasks, amateurs are indispensable in organizing digital information and training artificial intelligence software. The final chapter explores grassroots enterprises such as activism around inequality in exposure to environmental toxins. Prominent criticisms of citizen science—including attacks on expertise in public discourse, the intersections of business and academia, and the ethics of uncompensated labor—are conspicuously absent. Clean design intersperses text with color images and sidebars; appendices point inspired readers to information to spur immediate action. Concise and accessible, although one-sided, the book is a decent acquisition in a mostly empty field. (source notes, projects and organizations, additional reading, index, photo credits) (Nonfiction. 12-16)
---
Crisis on the Border: Refugees and Undocumented Immigrants
Crisis on the Border: Refugees and Undocumented Immigrants: ISBN 978-1-68282-737-6 / eBook: 978-1-68282-738-3
School Library Connection, January/February 2020
As the title suggests, this book defines and explains the current situation of refugees and undocumented immigrants in the United States. The title begins with the 2019 argument between President Trump and Speaker Pelosi over funding of a border wall and accompanying immigration policies. It then goes backwards to show how that moment came into being. The author gives a detailed history of United States immigration law and reform since the Reagan administration, showing that Presidents and politicians on both sides of the aisle have often shared the same points of view, which are not necessarily the ones held by their parties today. The book explains the causes for increased numbers of refugees and undocumented immigrants across our southern border. Also included are statistics on other groups who enter the country from elsewhere and a chapter with various solutions to the issue proposed by different groups. Language usage is simple and easy to comprehend. Additional features such as color photos, boxes highlighting specific information, and interviews with immigrants are scattered throughout. Numerous quotes by people on various sides of the issue are included. Source notes and a list of websites and organizations round out the resources provided.
Kyla M. Johnson, Librarian Teacher, NBCT, Farmington (New Mexico) High School
Recommended
---
Crisis on the Border: Refugees and Undocumented Immigrants: ISBN 978-1-68282-737-6 / eBook: 978-1-68282-738-3
Booklist, November 1, 2019
This timely and well-researched book covers illegal immigration and the crisis at the U.S.–Mexico border. It explains President Trump's administration's policies and provides advice from immigration experts. Additionally, it profiles actual undocumented immigrants; their stories make the struggle real to young readers who haven't experienced them. The text notes the waves of people that came to the U.S. border several times in 2018, offering explanations for why they arrived; it goes on to discuss asylum seekers, DACA, Dreamers, the sanctuary movement, and nonprofits with resources that could help immigrants and save the government money. Chapters explain the status, and probable outcome, of a bill like the proposed Agricultural Worker Program Act of 2019 and delve into how the verification program E-Verify is being used to track visa overstayers. Though a 2018 Gallup poll indicates that "65% of Americans believe Congress should find a solution to allow for undocumented immigrants to reside legally in the U.S.," partisan politics make solutions difficult. A well-sourced resource useful for report writers or young people who want to be informed.
— Sharon Rawlins
---
Crisis on the Border: Refugees and Undocumented Immigrants: ISBN 978-1-68282-737-6 / eBook: 978-1-68282-738-3
Kirkus Reviews, July 15, 2019
An examination of the humanitarian crisis at the U.S.-Mexico border.
Divided into four chapters, with plentiful color images and informative sidebars, this broad dive into recent immigration issues looks at Latin American migrants who risk everything in an attempt to start over in the U.S. and the Trump administration's efforts to curb and deter the flow of refugees. Readers first learn about the much publicized 2018 migrant caravan from Central America: Hondurans and others braved a dangerous journey to the border near Tijuana in search of asylum in the U.S. and an escape from the violence ravaging Central America. The sheer size of the migrant caravan led to the failure of an ill-equipped U.S. response that exposed an aggressive anti-immigration agenda, exemplified by President Donald Trump's zero tolerance policy and the administration's subsequent response to the widespread backlash against the separation of parents and children. Despite the comprehensive inclusion of differing perspectives, including an enlightening passage by an immigration judge, the author falls short of condemning the Trump administration's policies, possibly normalizing some of the rhetoric coming out of the White House. This accessible overview excels by dedicating space for words from migrants, refugees, and Dreamers stuck in a stifling bureaucratic limbo. A final chapter on potential paths for change offers some glimmer of hope. A generous, if flawed, survey of a complex, knotty issue. (source notes, resources, further research, index, picture credits) (Nonfiction. 14-19)
---
The Suicide Epidemic
The Suicide Epidemic: ISBN 978-1-68282-741-3 / eBook: 978-1-68282-742-0
Kirkus Reviews, July 15, 2019
An abbreviated but data-packed overview of a burgeoning health crisis.
The numbers are appalling—over 47,000 suicides in the U.S. in 2017—and it's growing worse. Through both statistics and anecdotes, this slim volume hammers home the dramatic rise in U.S. suicide rates across all demographic groups, regions, ages, and occupations. The causes are multifarious and not well understood: They range from immediate contributors like easy access to means; proximate factors such as bullying and mental illness; and broader cultural trends, including increasing economic anxiety and social isolation. An entire chapter zeroes in on teen suicides; another examines the often overlooked impacts (sometimes life-threatening) on the bereaved. The work concludes with a brief discussion of prevention and postvention, with heavy emphasis on diagnostic rubrics. The writing style is dry and data intensive, aimed more at report writers than at those seeking emotional help or closure. Still, the inclusion of affecting personal stories and tangential boxed inserts does help break the numbing effect of the constant barrage of dire statistics. All examples and citations are recent, most from the last two years. The phrase "commit suicide" or variations are used multiple times. Color photographs show individuals of various ages and ethnicities. Best for libraries updating resources on an issue that (alas!) isn't going away anytime soon. (source notes, appendices, resources, index, picture credits) (Nonfiction. 12-16)
---
Teen Guide to Mental Health
Teen Guide to Mental Health: ISBN 978-1-68282-753-6 / eBook: 978-1-68282-754-3
School Library Connection, January/February 2020
This reference book is for those people who are working closely with teenagers and want to better understand the reasons behind certain decisions they make. This includes examples witnessed by adults of teen behavior and provides research to explain why teens say and do these things. Using this information will help, for example, adult educators and counselors understand the thinking of teens and how to talk with them about the choices they are making. To that end, health teachers might want to create a unit on mental health for the students in their classes using the resources in the book, while guidance counselors could use this information to help students in a one-on-one setting. This title will enable adults to empathize with teens' experiences and base their advice on concrete knowledge and examples. The introduction to the book describes stresses that many of today's teenagers face in school and at home, and allows educators to reacquaint themselves with the teenaged years from various helpful perspectives. The five chapters of the book focus on "Balancing Home and School," "Friendship and Dating," "Healthy and Unhealthy Body Image," "Major Life Transitions," and "Signs of Trouble." Citing research and using solid examples, each of the chapters thoroughly describes the issues as they relate to teens so adults are better equipped to comprehend the teenaged mindset. The chapters include some ways to help teens with the various issues described in the text. Lists for further research and organizations to contact are useful additions. At the end of the book is notes and sources, which is where the reader will find the information cited in the text, and an index that makes locating specific information easy.
Janet Luch, Educational Reviewer, Adjunct Instructor SUNY New Paltz, Touro College, University of Phoenix Online, Visiting Professor DeVry University
Recommended
Teens and Vaping
Teens and Vaping: ISBN 978-1-68282-755-0 / eBook: 978-1-68282-756-7
Kirkus Reviews, August 15, 2019
A well-researched and up-to-date source for youth interested in or doing reports about teens and e-cigarette use.
The author makes his premise clear in the introduction: The controversy surrounding teens and vaping is that the nicotine in e-cigarettes is addictive and more research is needed to determine whether the use of e-cigarettes carries other health consequences. This is of particular concern to young people who appear to be a target market for e-cigarette companies and who, as evidenced by recent statistics, are increasingly using e-cigarettes. Chapters build consecutively and cover topics such as "What is Everyone Worried About?" "Do E-Cigarette Companies Target Teens?" and "The Crackdown on Teen Vaping," but each can also be read independently. Because of this, those reading the book cover to cover will notice the repetitious nature of some facts, commentaries, and positions. Although the chapters are only about 12 pages long and feature photographs, some readers may find them dense with statistics. For this, more charts would have been helpful. Inserts that provide additional information and share personal narratives from teens and adults enliven the text. Bubble insets highlight selected quotes. A balanced, engaging exploration of a burgeoning trend that combines expert voices, statistics and personal experience. (source notes, organizations, further reading, index, picture credits) (Nonfiction. 12-16)
---
Teen Guide to Student Activism
Teen Guide to Student Activism: ISBN 978-1-68282-541-9/ eBook: 978-1-68282-542-6
Booklist, March 1, 2019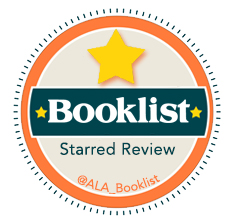 Today's middle, high-school, and college students are increasingly being recognized as leaders in the activist causes they support; they (individually or collectively) see a need and start to address it. The rub for many youth activists, however, is that enthusiasm can trump practicality; and enthusiasm may wane before an issue or need is fully addressed. Kallen has created a guide for teens, and even that will help prepare them to tackle a problem and sustain momentum to persevere (even slog) through minutia they might not have considered. Using documented examples of student-led activism projects, interspersed with quotes from students themselves, he holds readers' interest even as he collates critical advice from other sources on the topics of organization, balance between activist participation and daily life (including schoolwork and social life), and use of social media. The book's format breaks what could be a text-heavy document into an appealing, readable one with quote and text boxes, short divisional headings, and colored photographs. Detailed source notes, a list and description of volunteer and activism organizations, resources for student activists, and an index round out this relevant reference title. — J. B. Petty
---
Teen Guide to Student Activism: ISBN 978-1-68282-541-9/ eBook: 978-1-68282-542-6
Kirkus Reviews, February 15, 2019
A thorough guide for the next generation of activists.
In 1963, images of policemen turning fire hoses and dogs on young black students hit the nightly news, and a nation was shamed into action. Generations later, teenagers are again mobilizing to challenge the status quo regarding everything from racism and gun violence to the environment. Armed with passion, impatience, and zeal, activists can reach hundreds of thousands of people through social media in the time it takes to fry an egg. Kallen (Trashing the Planet: Examining Our Global Garbage Glut, 2017, etc.) has tackled the multifaceted world of activism and civic engagement in a handbook filled with examples of young people who have identified causes that mattered and used dogged determination to bring about change. Movements such as Black Lives Matter and #NeverAgain have risen to national prominence, but the author gives attention to students who protested budget cuts in the Boston public school system or sewed clothing for homeless kids at the Los Angeles LBGT Center. Six chapters on a myriad of topics include advice for educating oneself and doing research about issues, the rights of protesters, and advice for dealing with setbacks and trolls. The diversity of the people highlighted in the book mirrors the makeup of a country still trying to move the noble ideals of democracy from platitudes to practice.
A handbook for successful activism. (source notes, resources, index) (Nonfiction. 14-19)
---
Living in North Korea
Living in North Korea: ISBN 978-1-68282-475-7/ eBook: 978-1-68282-476-4
School Library Connection, Jan/Feb 2019
This timely book introduces readers to what life is like inside North Korea for ordinary citizens. Chapters focus on family, school, work, and social life. Like other books, this one details the authoritarian Kim regime but also describes how it impacts everyday life in ways young readers will understand. For example, Allen writes about the meager family meals most citizens are forced to eat compared to what is made available to the powerful. The chapter on school explains the amount of time spent on political education. Most staggering is the class structure based on loyalty that can impact a family for generations. Allen offers a stark contrast to what North Korean state media portrays and vividly shows how government messaging is crammed into every part of daily life. Personal stories from defectors underline the oppressive and dangerous world North Koreans must navigate to survive. This book reads more like a modern dystopian novel than a country profile and will be useful for research assignments. Additional Resources. Index. Source Notes.
—Cathy DeCampli, Emerging Technology Librarian, Haddonfield (New Jersey) Public Library
Recommended
---
Living in North Korea: ISBN 978-1-68282-475-7 / eBook: 978-1-68282-476-4
Kirkus Reviews, October 20, 2018
The struggle to survive in North Korea is surveyed in this overview of that secretive country currently in the news. Chapter by chapter, this useful research source describes the totalitarian government and the family, school, work, social, and political spheres. Bolstered by quotes from defectors and scholars in the field, the author combines telling statistics (though without comparisons that might foster greater understanding) with loaded language such as "paranoid desire" and "slavishly." The historical background offered is limited to the 20th century, briefly mentioning the Japanese occupation and focusing on the post-Korean War years. There are clear descriptions of the philosophy of juche, the songbun social class system, gray markets, and other aspects of North Korean life. Allen's (Thinking Critically: Terrorism, 2018, etc.) exposition is clear and well-organized and his information well-documented in web sources that can also be accessed by the reader seeking further information. The design is appealing with legible text broken up with appropriate headings, color photographs, and pullout boxes highlighting and repeating quotations. Sidebars include longer quotations from other sources on subjects such as "Respect for Authority in a North Korean School," "Schools for Hackers," and "Crystal Meth as a Diet Drug." Timely and accessible, this will be a useful addition to school and public libraries. (source notes, further reading, index) (Nonfiction. 12-16)
---
Hate Crimes
Hate Crimes: ISBN 978-1-68282-471-9 / eBook: 978-1-68282-472-6
Kirkus Reviews, July 15, 2018
A well-documented overview of contemporary hate crimes and their impacts on victims and communities in the U.S. Marcovitz (The Opioid Epidemic, 2017, etc.) explains that hate crimes are distinct from other crimes as they're motivated by bias against a victim's identity. Typically perpetrators, who most frequently act in small groups, do not know their victims, and the crime is a spontaneous action triggered by seeing someone from a particular demographic. Despite legal efforts to abate hate crimes, people from various religious, ethnic, social, LGBTQ, and other groups face growing hostilities in the U.S. In five succinct chapters the author describes the frequency of hate crimes, their impacts, how legislation addresses hate crimes, challenges with prosecution, and prevention. Supported by statistics and specific, recent case studies covering a diverse range of victims, Marcovitz alerts readers to the shocking truth that over 6,000 hate crimes were recorded in the U.S. in 2016, mostly by people acting independently of organized hate groups. He also offers a brief overview of the history of hate crimes. Color photographs and informative sidebars lend appeal to this work that will speak to readers unnerved by events in the news and their own lives, including school shootings and acts of intolerance or bullying based on identity. Written in an accessible, episodic style, the message is powerful and disturbing, and this work is a worthy purchase. (source notes, organizations, resources, index) (Nonfiction. 13-18)
---
Hate Crimes: ISBN 978-1-68282-471-9 / eBook: 978-1-68282-472-6
Booklist, November 1, 2018
This sobering look at hate crimes provides numerous examples that illustrate their breadth and seriousness. In 2016, according to the FBI, there were 6,121 reported hate crimes, with 7,615 victims. This book profiles the people who commit these crimes and shows how their actions affect individuals and their communities. It mentions well-known hate groups but emphasizes that individuals, not hate-group members, are most likely to commit hate crimes. The significance of the 1998 Matthew Shepard and James Byrd Jr. cases, which spurred efforts to enact federal hate crimes law, is highlighted. The 2017 Charlottesville rally and 2015 murders at the Emanuel African Methodist Episcopal Church in Charleston, S.C., are described, as are lesser-known cases. The book explains why inconsistencies across states regarding who is protected under hate crime laws make prosecution difficult. It provides examples of antihate programs being implemented in schools to teach tolerance and inclusion. Statistics, photos, source notes, further research, and organizations to contact are also included. This timely and important resource will be useful for student reports.
—Sharon Rawlins
Cyber Nation: How the Digital Revolution Is Changing Society
Cyber Nation: How the Digital Revolution Is Changing Society: ISBN 978-1-68282-469-6/ eBook: 978-1-68282-470-2
School Library Connection, Jan/Feb 2019
Hulick's title takes a step back and demands pause to inquire about how the Internet is changing society, especially for the audience that grew up in the digital age and knows nothing else. Each of the five chapters investigates the changes this technology has brought to relationships, society, information, and identity, offering a balanced approach in the questioning of our digital trajectory. For as short as the title is, readers can find paragraphs on bullying, retail, crime, revolutions, and data breaches that simply state the varying degrees to which digitization has altered society, while also considering the inequities and censorship that are the byproducts of our information being so readily accessible. The concise chapters and prompt paragraphs swiftly expound relevant information, giving teen researchers ample room for further analysis. Where necessary, Hulick also provides statistics, court cases, and additional articles to pique interest. Even the paragraph titles offer a provocative entry point, like "The End of Truth," and "Hiding behind Emoticons." Whether including specific stories or talking in generalities, the book covers a large amount of uncomfortable content while also making room for further exploration. Overall, this new title captures the explosive use and implications of the Internet, and posits the value of monitoring how it is transforming society. This title should be in every school library collection.
Alicia Abdul, Librarian, Albany (New York) High School
Highly Recommended
---
Gun Violence and Mass Shootings
Gun Violence and Mass Shootings: ISBN 978-1-68282-515-0/ eBook: 978-1-68282-516-7
School Library Journal, October 1, 2018
Gr 7 Up—Beginning with the present and working its way backwards, this standalone nonfiction text focuses on gun violence and mass shootings. For context, the book opens with the high school shooting in Parkland, FL, after which students became the new voice for policy changes to shift the conversation from the killers to the guns. Then, pulling away from that example, Steffens focuses on the national firearms debate by discussing the founding of the country, wartime, and contemporary statistics on gun ownership and gun violence. Readers learn about the National Rifle Association, Supreme Court decisions, and comparative data with other countries to center the discussion by providing fair coverage of the debate on guns while spotlighting the devastating effects of gun crime in the United States. The strength of the text is the discussion on gun violence, not details related to specific mass shootings. The lengthy back matter will be of service to students looking to learn more, as this single volume just scratches the surface. VERDICT A timely introduction to the epidemic of gun violence.
‐Alicia Abdul, Albany High School, NY
---
Were Native Americans the Victims of Genocide?
Were Native Americans the Victims of Genocide?: ISBN 978-1-68282-291-3 / eBook: 978-1-68282-292-0
School Library Connection, May/June 2018
In this book with a purpose, Haugen posits the title question and provides evidence, direct quotes, political actions, and contemporary comparisons, but ultimately leaves it in the reader's hands to decide the answer. With only a few text boxes, the book is neatly organized to focus on the question at hand by providing balanced explanations from both Native Americans and European settlers. The book features illustrations depicting events from Columbus' travels to the Trail of Tears after President Andrew Jackson signed the Indian Removal Act in 1830. Haugen's sources are spread out across a handful of books and referenced websites, but he is purposeful in allowing middle grade and high school students to formulate their thoughts on the subject. Was it a targeted massacre or was it Native Americans' inability to fight European illnesses? Are Native Americans culpable in beginning wars that Europeans simply participated in to defend themselves? These are some of the questions posed leading up to the central question. As a part of American history study, this book will be a vital purchase. Additional Resources. Index. Source Notes.
Alicia Abdul, Librarian, Albany (New York) High School
Recommended
---
Were Native Americans the Victims of Genocide?: ISBN 978-1-68282-291-3 / eBook: 978-1-68282-292-0
Booklist, March 1, 2018
Haugen begins his exploration into this harrowing topic bluntly, by laying out how many Americans are deeply disconnected, and at times willfully ignorant, of the "destruction of Native people that accompanied the settling, founding, and building of the nation." After defining the origins and uses of the word genocide, Haugen then helps readers learn about the different opposing arguments of historians who contentiously debate that Native Americans were not, in fact, victims of such. From there, readers set out along a historical time line tracing the arrival of European settlers to North America and their subsequent actions of colonizing America and assaulting Native American culture. Haugen uses primary source material: literature, government document of treaties that were often not honored, and anecdotal accounts, all in order to circle back to clarifying the book's initial question. Historical illustrations and a tidy, organized layout including maps assist in the book's purpose.
—Jessica Anne Bratt
---
The Opioid Epidemic

The Opioid Epidemic: ISBN 978-1-68282-299-9 / eBook: 978-1-68282-300-2
Kirkus Reviews, Sept. 1, 2017
Marcovitz offers a timely exploration of the issue.
Marcovitz doesn't avoid the issues of race, class, and gender in this discussion, noting that the opioid epidemic is nothing new. What's happening is that it has primarily switched from the natural to the synthetic, broadened its market base, and so heightened its profile. The author uses numbers judiciously, allowing them weight—2,000,000 opioid addicts in the United States; a half-million heroin addicts—without emphasizing them so much that they become forgettable. He makes it real, with grim, everyday anecdotes. What is opium, why did people decide to strengthen its powers into laudanum and morphine, what is dopamine, what happens when we overstimulate the opioid receptors in our brains? Occasionally Marcovitz will drop a bomb ("a CDC report found that in some states, there are more opioid prescriptions than there are people") though he is a four-square humanist: he quotes a Canadian doctor as saying, "If you live with constant suffering that's not controlled, you have relatively few options. You either turn to the black market. . .or suicide, as the other option." Or, Marcovitz suggests, take out the greed and corruption fostered by draconian laws, put sensible controls in place, and deploy a seriously informed and funded program of prevention, treatment, and recovery. The book concludes with a list of resources.
Both reasoned and impassioned. (notes, further research, index) (Nonfiction. 12-18)
Kirkus Starred Review
---
The Opioid Epidemic: ISBN 978-1-68282-299-9 / eBook: 978-1-68282-300-2
School Library Connection, Mar / Apr 2018
There is a wealth of news about the opioid epidemic these days, much of it apocalyptic. Most students will be aware of opioids, but they probably don't have much background knowledge. This volume lays out the history and the facts behind these substances. Marcovitz covers the science of pain treatment, addiction, and the history of the various opioid drugs and their effects on society. He also discusses the physical and emotional effects of opioids, various treatment options, as well as legal and medical solutions to the epidemic. The book includes side bars about different aspects of the epidemic, such as how it affects different populations and stories of individuals' experiences. It also has maps and photographs to illustrate aspects of opioid use. Students will find this a helpful resource for research topics and personal information if their own lives are impacted by the opioid crisis. The technical information is portrayed in an age-appropriate manner and many of the case studies are of famous people or of young adults. While the facts and statistics are startling, the book is even-handed and clear about the various issues. Additional Resources. Suzanne Libra, Librarian, Silver Hills Middle and Alternative Campus, Westminster, Colorado
Recommended
---
Sharing Posts: The Spread of Fake News
Sharing Posts: The Spread of Fake News: ISBN 978-1-68282-297-5 / eBook: 978-1-68282-298-2
Kirkus Reviews, September 1, 2017
This timely look at the rise and spread of fake news examines how the internet has changed the way news is reported and consumed and how social media is used to discredit people and policies, most often in the realm of politics. Currie opens with an especially infamous fake-news example, "Pizzagate," a widely disseminated and completely discredited rumor linking the Hillary Clinton campaign to a child-prostitution ring allegedly run out of a pizzeria, which incited a man to enter the restaurant and fire a rifle. Currie defines fake news as "deliberately false"; it "must be presented and designed to look like an actual news story…[and] must be distributed on the Internet in order to qualify." The text distinguishes fake news from other types of misinformation, such as government propaganda, political rhetoric, and satire or parody sites such as the Onion. Importantly, Currie notes that fake news "is a modern development with clear parallels in history." One historical example cited is Randolph Hearst's use of his newspapers to sway public opinion in favor of war with Spain. In addition to providing historical context and citing numerous examples, Currie discusses practical steps information consumers can take to distinguish between fake and legitimate news, such as consulting fact-checking websites such as Snopes and PolitiFact. He notes the essential role of librarians in educating information consumers how to discern the legitimacy of what they see. An informative, insightful, and helpful overview of a prominent and serious societal problem.
---
Sharing Posts: The Spread of Fake News: ISBN 978-1-68282-297-5 / eBook: 978-1-68282-298-2
Booklist, November 15, 2017
The validity of news is an issue that, especially in the wake of the 2016 presidential election, has become highly debated. This first-out-of-the-gate work traces "fake news" back to the 1400s and then all the way up until the present day, with such media flashes as "Pizzagate." This historical backdrop helps readers to critically think about how technology has helped in exacerbating the spread of misinformation. Currie is thorough in defining what fake news is and contrasting it against propaganda and satire. He explores types of bipartisan news from both America and other countries to emphasize how the spread of misinformation has invaded not only blogs and websites but also social media sites as well. While Currie does explain ways one can fact-check a site, he doesn't offer concrete ways to combat the spread of fake news. But that's understandable, given the newness and complexity of the issue. A necessary look at a disruption of our democracy and how we must fight it.
Jessica Anne Bratt
---
Sharing Posts: The Spread of Fake News: ISBN 978-1-68282-297-5 / eBook: 978-1-68282-298-2
School Library Connection, Mar/Apr 2018
This book addresses a rising problem with today's society: the vast amount of information available and how it readily influences our culture and government. The book concentrates on the aspect of sharing posts through social media, even when they are not based in fact and can be proven to be utterly false. Illustrated with color photos, the book includes sources and websites that provide further exploration on how to tell fact from fiction. It also has a one-page guide for students doing research. The book is an interesting read on a timely subject and the stories should hold students' attention.
Kyla M Johnson, NBCT Librarian-Teacher, Farmington (New Mexico) High School
Recommended
---
The Black Lives Matter Movement
The Black Lives Matter Movement: ISBN 978-1-68282-285-2 / eBook: 978-1-68282-286-9
Booklist, October 15, 2017
This factual portrayal of the formation of the Black Lives Matter movement should have widespread appeal to youth interested in the topics of police brutality and its opposition. While incorporating numerous studies on police-related deaths against unarmed blacks, the book clarifies that Black Lives Matter is not anti-police, but rather anti–police violence. Readers will learn about new methods police are using to curb offenses, whether from technological advances or building trust in communities that have suffered from it in the past. Parks discusses why Black Lives Matter remains controversial even within some black communities, as well as why it has gained such traction. The book addresses the movement's organizational leadership and goals and why it is so important to communities affected by police brutality. Using recent news stories, anecdotal accounts, social media, and the Justice Department's investigative reports, this book, one of the first to be published on the topic, takes an impressively no-nonsense approach.
Jessica Anne Bratt
---
Donald Trump: 45th US President
Donald Trump: 45th US President: ISBN 978-1-68282-295-1 / eBook: 978-1-68282-296-8
School Library Connection, April 15, 2017
This author has attempted to provide a balanced look into the life of Donald Trump. Citing facts from a host of websites and Trump's own written words, Reston presents a timeline of Trump's life, his childhood, his early successes, and his failures. This book focuses on events leading up to the election but does not contain any of the controversial events after Trump took office. The book contains color and b&w photos, side bars for additional information, and chapter notes. Additional Resources. Index. Timeline.
Richard Fanning Library Media Specialist, Spring Forest Middle School, Houston, Texas
Recommended
---
Donald Trump: 45th US President: ISBN 978-1-68282-295-1 / eBook: 978-1-68282-296-8
Booklist, April 15, 2017
The tide of youth books about Trump has started to creep in, and Reston's balanced take is the most serious and comprehensive yet. It focuses on Trump's favorite subject—Donald Trump—at the minimization of periphery characters. (You won't see much of old favorites Lyin' Ted, Little Marco, Low Energy Jeb, or Crooked Hillary.) But it works, flashing an observer's bulb directly into Trump's face: his "surly" student days, his wayward youth spent buying dangerous knives (?!) in Times Square, and mostly, his real estate deals, which largely succeeded based on Trump's bizarre, but weirdly effective, reliance on putting his name on everything—no matter what people or important pieces of art he had to steamroll. Reston doesn't blink at the lawsuits Trump settles out of court, his messy divorces, his crude comments about women (unfortunately, the damning Access Hollywood tape is ignored), and his career-long flipflopping on countless issues. Most important, Reston highlights the underestimated national rage Trump tapped into. Layout is middling, but the photos are fine, and let's face it—your library needs this, and now. Daniel Kraus
Disease in History
Disease in History:
ISBN 978-1-60152-960-2 / eBook: 978-1-60152-961-9
Booklist
, April 1, 2016
Citing scads of scholars and referencing plenty of cataclysmic events, Leone makes a convincing case for tiny, invisible microbes having a significant effect on the tides of history. Beginning in ancient Greece, with the Plague of Athens, Leone emphasizes how the widespread effects of diseases such as typhus, smallpox, and the bubonic plague affected not only public health and population size but also war, government, economics, and imperialism. After covering the hugely destructive Black Death in Europe, Leone addresses advances in medicine—thanks to scientists such as Pasteur, Lister, and Fleming—that helped prevent such widespread contagion. Though the sometimes advanced vocabulary might be daunting for some readers, students interested in epidemiology and history will find a wealth of information here. Photos, maps, and historical illustrations occasionally break up the text, and inset boxes offer longer quotes or explanations of concepts. The closing sections discuss the future of outbreaks, as well as the dangers of overprescribing antibiotics, with an additional note about germ warfare. Source notes, a glossary, and additional resources are included.
—Sarah Hunter
---
Disease in History: ISBN 978-1-60152-960-2 / eBook: 978-1-60152-961-9
School Library Journal, March 1, 2016
Gr 6 Up Although sometimes brushed over in textbooks, disease has played the role of history's most dangerous villain and has impacted the course of history in significant ways, argues Leone. The first several chapters examine several significant events in early history. For instance, the arrival of typhus in 430 BCE contributed to the defeat of Athens in the Peloponnesian War and led to the decline of Greek hegemony. The Black Death ushered in the end of the Middle Ages; it created such a shortage of labor that the relationship between landholders and workers shifted, reorganizing society. After covering the medieval period, the book shifts gears, concentrating more on scientific advances and less on ways disease has shaped history. The author describes the origins of germ theory and the crucial work of various scientists, beginning in the early 1700s with Antonie van Leeuwenhoek, and covering other significant contributors such as John Snow, Joseph Lister, Robert Koch, and Louis Pasteur. The final chapter addresses the question of whether infectious diseases will ever be conquered. Leone's answer is a resounding no. The material is fascinating and important, but this volume might have benefited from a more sustained focus on the ways disease has affected history. However, students writing papers on the subject will find this offering useful. VERDICT Packed with fascinating information, this is a good resource for those doing research, but the content doesn't quite match the promise of the title.
—Ragan O'Malley, Saint Ann's School, Brooklyn, NY
---